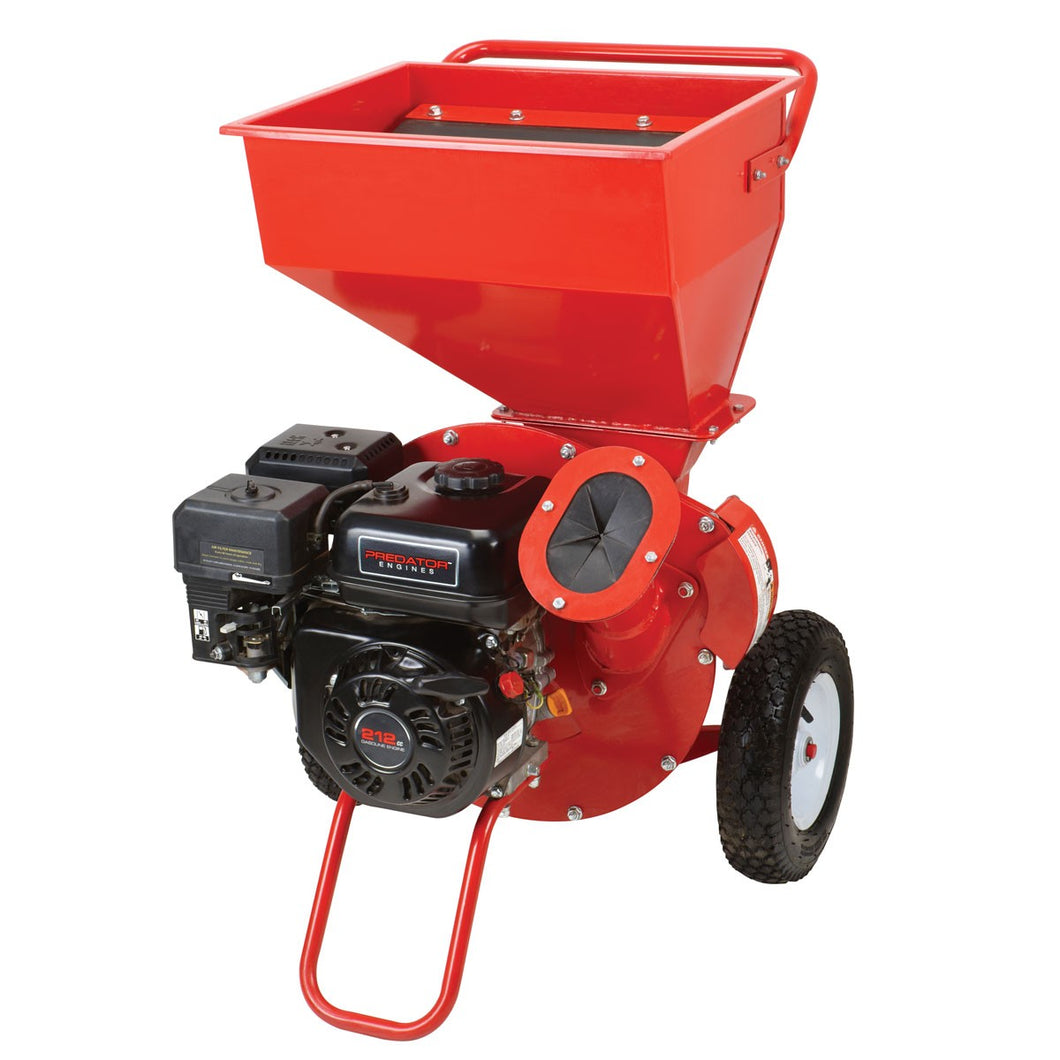 Farm Shredder/Mulcher
Regular price $899.00 Sale
0.0 lb
This 6.5hp 212 cc Gas-Powered Self-Feeding Chipper Shredder will quickly reduce piles of leaves, small branches and twigs into useful mulch as it is built to rapidly make easy work of all types of garden debris up to 3 inches in diameter without a problem.
The sturdy-built steel construction can withstand many years of use without cracking or rusting from the environmental conditions for lasting durability. It is easily transportable  with the onboarded pulling tow bar and 2 rear wheels.
This Shredder is designed for 2-handed operation to maximize user safety and control for ease of operation. And the 6.5hp self-feeding chipper shredder integrates quickness, dependability and portability in a single unit to shred and chip faster, while lasting longer for extended service life.
Some of the amenities of this Shredder are:
Dual action slicer cuts through the toughest branches
Large side discharge port to prevent clogs
Expanded hopper size for larger debris
Expanded branch chute size fits large branches
Large pneumatic wheels for all types of terrain
Wheel brakes added for improved stability
Low oil shutdown